Artist Biography by

Dave Donnelly
The Frank and Walters are a pop/rock trio hailing from Cork City, in Ireland. They rose to prominence in the early '90s, achieving chart success as part of a movement of young, upbeat guitar pop bands that also included the likes of the Inspiral Carpets (with whom they toured extensively) and the Lightning Seeds, and would influence the burgeoning Brit-pop scene shortly afterward.
The Frank and Walters formed in 1990 in the Cork suburb of Bishopstown. The initial lineup consisted of brothers Paul (bass and vocals) and Niall Linehan (guitar), along with drummer Ashley Keating. They quickly gained a cult following in Cork and were picked up by independent Dublin label Setanta Records. The three relocated to London and began work on a pair of EPs entitled, imaginatively, EP1 and EP2. EP2 was produced by Dave Couse of A House and contained the minor hit "Fashion Crisis Hits New York." EP1 and EP2 were compiled and released as a stand-alone CD later in 1991. The initial success of the two EPs was enough to convince Polydor affiliate Go! Discs to upstream the band in 1992, and it wouldn't take long before they made their major breakthrough. Third single "After All" was produced by Ian Broudie of the Lightning Seeds and propelled the group, for the first time, to the U.K. Top 20, peaking at number 11. They also teamed up with Edwyn Collins of Orange Juice, who produced their third EP, entitled Happy Busman. They released their debut album Trains, Boats and Planes in 1993, a release which consisted mostly of material from the three previous EPs and single.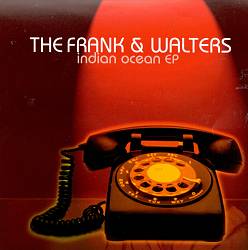 The next three years would see the group return to live in Cork before embarking upon an extended club tour of the U.S.. They parted ways with Go! Discs upon its dissolution in 1996, releasing the Indian Ocean in anticipation of their second studio album, Grand Parade, which was released the same year on Setanta Records (Sony Records in Japan). Three more years passed before the release of the Beauty Becomes More Than Life in 1999, a more mature album that saw the threesome experiment with loops and samples for the first time. It was followed by Glass in 2000, before a self-titled "best-of" collection brought an end to their contract with Setanta, from whom they bought back their master recordings. In 2004, Niall Linehan left the band to be replaced by longtime friend Kevin Pedreschi, and the band formed their own label, FIFA Records (a play on the initials of the soccer organization, standing for Fresh Indie Frontal Assault), with a similar D.I.Y. ethos to that of their former label. FIFA would release singles and albums by a number of young Irish bands, including Fight Like Apes and Hybrasil, as well as the band's own two-CD rarities package entitled Souvenirs. In 2006, the Frank and Walters released their fifth studio album, A Renewed Interest in Happiness. In 2007, the group released a DVD entitled Live at the Spiegeltent, recorded live over two nights in Dublin and Cork. The same year, the Who biographer "Irish" Jack Lyons published a biography of the group entitled A Renewed Interest in Reading.
Tracklist
| | | |
| --- | --- | --- |
| 1 | After All | 3:10 |
| 2 | Love Is In The Air | 2:40 |
| 3 | I'm A Believer | 2:45 |
| 4 | Funky Cold Medina | 2:44 |