by request
Artist Biography by
MacKenzie Wilson
Alternative rock quartet Vibrolush has been honing its rock & roll dynamics since the mid-'90s when frontman
Phil Vassil
and guitarist James Mazler began jamming in various session cubbies in the New York music scene. Both musicians had a fondness for '80s new wave and a thirst for classic rock, so naturally Vibrolush molded such influences into the sonic fiber behind the band's own glam-oriented sound.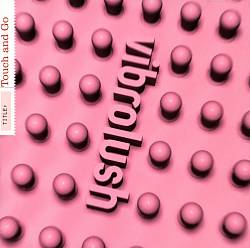 Vassil and Mazler hooked up with drummer Tobias Ralph and bassist 'B' to make Vibrolush a solid foursome. They released their self-titled debut on Interscope in 1997, but three years later Vibrolush scored a deal with V2.
Touch and Go
was the band's sophomore effort released in fall 2000, introducing a tighter pop sound, layered with bits of funk and raw rock riffs.
Tracklist
| | | |
| --- | --- | --- |
| 1 | No Regrets | 3:33 |
| 2 | Bridge Over Me | 4:03 |
| 3 | Special | 4:02 |
| 4 | Another Day | 4:02 |
| 5 | Touch Yourself | 3:22 |
| 6 | It's Over | 4:33 |
| 7 | What You See | 3:31 |
| 8 | Sorry | 3:54 |
| 9 | Easy | 3:37 |
| 10 | Kamikazi | 3:52 |