Artist Biography by
Mark Deming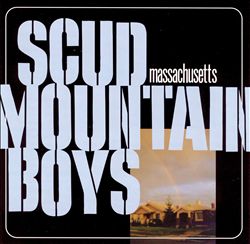 Formed after the 1997 breakup of singer/songwriter
Joe Pernice
's alt-country group
the Scud Mountain Boys
,
the Pernice Brothers
did an about-face from the spare but well-crafted '70s country sound of their final album,
Massachusetts
, and came up with the lush, orchestrated pop of 1998's
Overcome by Happiness
. There were almost no traces of country left in
Pernice
's sound; instead, influences like
Brian Wilson
,
the Left Banke
, and
Todd Rundgren
seemed to be his main inspiration. The Pernice Brothers dug deeper into their journey into pop on their second LP, 2001's excellent
The World Won't End
, and to the end of the decade, they released a series of consistently strong albums, with 2006's
Live a Little
and 2010's
Goodbye, Killer
finding the group sounding less mannered and more straightforward. After nearly a decade spent pursuing other projects,
the Pernice Brothers
made an impressive return with 2019's
Spread the Feeling
.
Tracklist
| | | |
| --- | --- | --- |
| 1 | Crestfallen | 3:53 |
| 2 | Overcome By Happiness | 3:40 |
| 3 | Sick Of You | 1:23 |
| 4 | Clear Spot | 2:21 |
| 5 | Dimmest Star | 3:48 |
| 6 | Monkey Suit | 3:01 |
| 7 | Chicken Wire | 4:05 |
| 8 | Wait To Stop | 3:29 |
| 9 | All I Know | 2:51 |
| 10 | Shoes And Clothes | 2:47 |
| 11 | Wherein Obscurely | 3:02 |
| 12 | Ferris Wheel | 4:40 |